A few weeks ago, Hodmedod's shared some exciting news. They were going to grow a new pea, a pink one! This lovely small, slightly pink pea has been aptly called the Flamingo Pea. They were offering everyone 400 packs to anyone who wanted a 500g pack of the Flamingo Peas to trial. They were completely free, but in return, they wanted feedback. That was an offer hard to resist and a nice challenge to create some tasty recipes.
The award-winning Hodmedods are Britain's grain & pulses pioneers. They grow and sell British pulses, grains and seeds, roasted and canned pulses, bean and barley ferments, pulse, quinoa, and cereal flour. New to their range is the Flamingo pea.
This slightly pink pea has been around for a while, but lower yields and less disease resistance, when compared to more usual peas, meant they never really caught on. Cope Seeds first saw the Flamingo Peas early in their development and began trialling them in 2018. They performed much better than previous pink peas, and Cope felt confident they could find a market for this unusual pea. It has a delicious creamy texture and a delicate and sweet flavour. One particular thing I like is that if cooked well, it still has a nice crunch. At the moment, the Flamingo pea is grown in the Czech Republic, but this summer, the first UK Flamingo Peas will be harvested.
Preparation
Unlike regular chickpeas, the Flamingo pea only needs 6 hours of soaking. Don't be tempted to leave them overnight, as the skin will come off.
1 cup of dried Flamingo peas will become 3 cups ( 150 grams)
soak for 6 hours – no longer as the skin of the Flamingo pea will come off
refresh water
bring to the boil without salt
simmer for 50 minutes and stir regularly as the top ones cook quicker than the ones on the bottom
before you discard the boiling water, check if the peas are cooked.
they should still have a nice bite
It was fun experimenting with the delicious Flamingo pea. I can't wait until it is available at the end of the year. Here are five recipes with the pink pea. Not a problem if you don't have Flamingo peas, you can use any kind of chickpea, but the Flamingo pea gives it a lovely lift.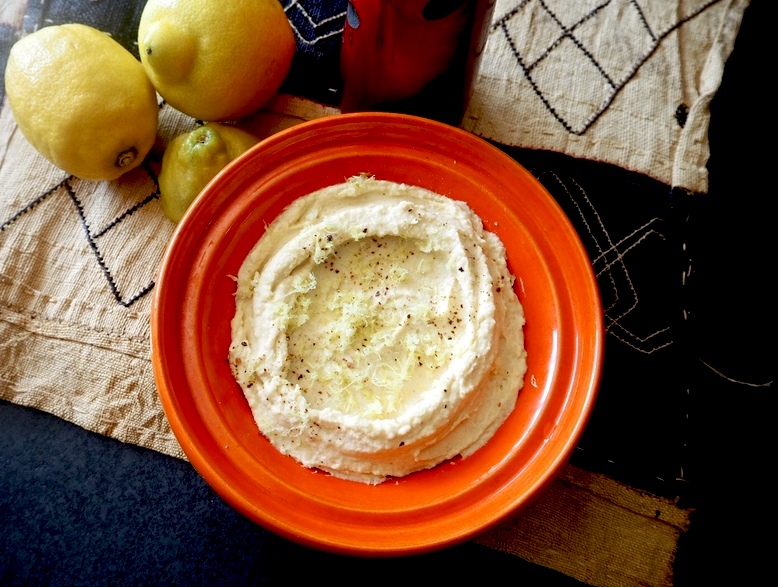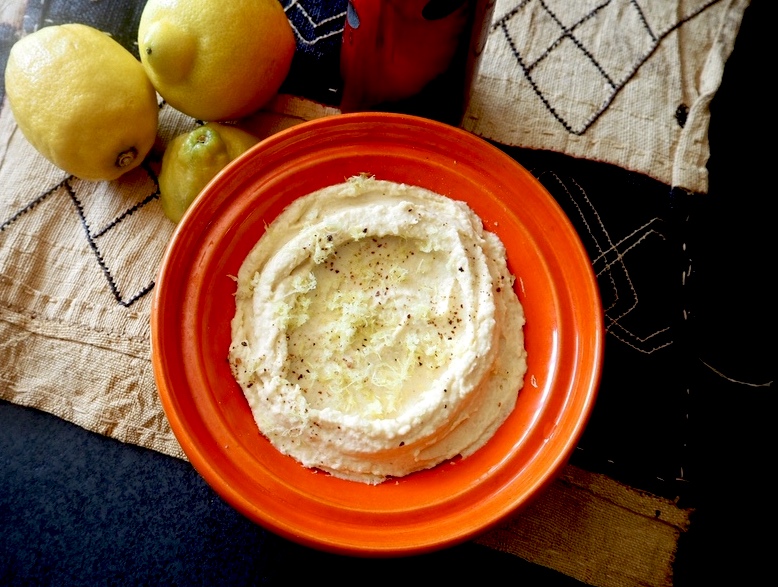 Preserved lemon humous
This twist on the regular humous has become our favourite at home. The preserved lemon gives it a delicious flavour. Perfect as a dip or with grilled meat.
Chana Masala starter
The inspiration for this starter is from one of my local favourite Indian restaurants, Navadhanya. The chana masala is part of their tasting menu, which I highly recommend.
Matra Chaat
I love chaat in every form and shape. One of my favourite ones is deep-fried chickpeas and kale from the Tiffin Truck in Cambridge.
Spicy penne with Flamingo peas and basil
One of my favourite ways to serve pasta is with pulses. In the summer, I use Borlotti beans from the allotment. Another favourite is the Bengal gram, and black chickpeas. For this recipe, I used pink Flamingo peas.
Fateh or Fattoush with peppers and whipped feta
My all-time favourite! I can eat buckets of Fateh, also known as Fattoush. For the traditional recipe, they use melted butter, which makes it more calorific. For this recipe, I have used whipped Feta.