My favourite Indian restaurants in Cambridge
I have been to India many times and make all my Indian food from scratch and grind my own spices, so I am pretty hard to please. Where do I go if I don't fancy cooking up a curry, Indian street food or an Indian fine dining meal myself? We are lucky in Cambridge as we have quite a few award-winning Indian restaurants. Here are my favourites.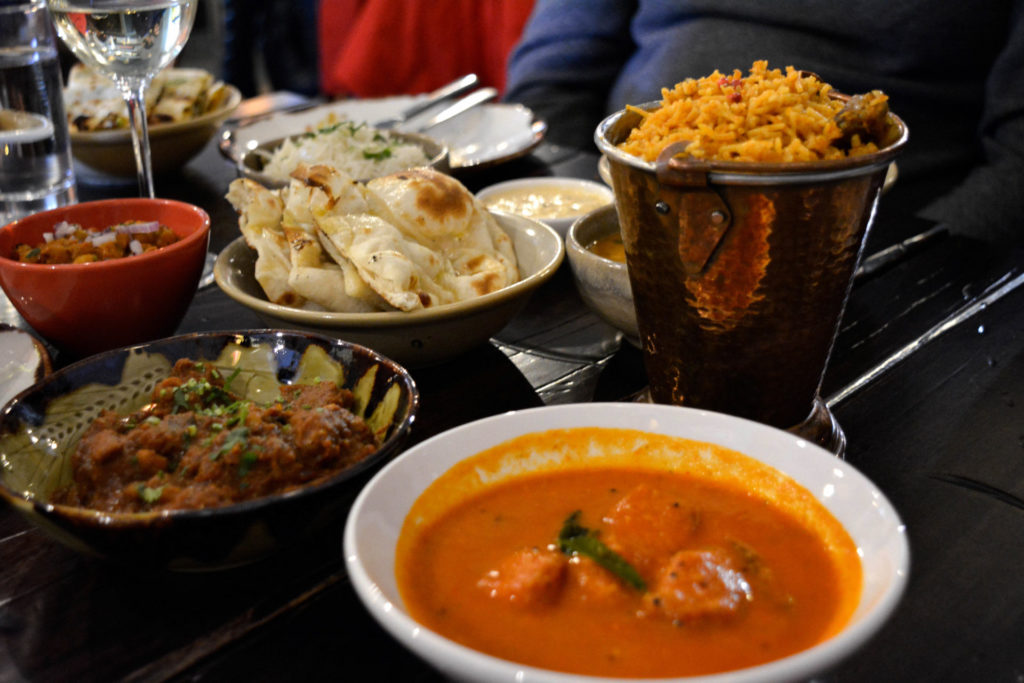 The Tiffin Truck on Regent Street
Our favourite for modern Indian Street Food. The Tiffin Truck is centrally located in Regent Street and just minutes away from the Grafton centre. Pop in just for a quick bite or order a range of dishes to share. I can assure you that you will not be disappointed.
Navadhanya on Newmarket Road
From the same owners ad the Tiffin Truck, Navadhanya serves Indian fine dining cuisine. Our favourite is the tasting menu, which is very reasonably priced. Not keen on this? They have an excellent a la carte menu too.
Pipasha Indian Restaurant on New Market Road
This is the only curry house I like. I like more refined and complex Indian cuisine, but the award-winning Pipasha is always a winner. It is slightly away from the city centre on Newmarket Road, but worth to make your way out here!
Prana Restaurant on Mill Road
The award-winning Prana offers modern and traditional cuisine all prepared with fresh spices. Situated in the multicultural Mill Road, it is very popular with the local residents. Booking is essential to avoid disappointment.
Atithi Restaurant on Mill Road
Atithi opened its doors in 2019 and serves modern Indian cuisine with a sophisticated twist. You can look forward to experimental cuisine such as stuffed paneer and delicious seafood and meat curries with a twist. Open in the evening and Saturday lunchtimes.
Tawa Kitchen in CB1
This latest addition to the local Indian food scene is fantastic! I love Indian food, and I am a big fan of authentic modern flavours. When I heard that Tawa Kitchen announced they were going to open, I was extremely excited. Their nutritious urban food is delicious. You can find Tawa Kitchen just behind the offices of We Work on Station Road. Try them for breakfast too! Their healthy alternatives might become soon addictive. Open from 8 am to 9 pm.
Enjoy your Indian meal!
Gerla
Check out the Cambridge Travel Guide